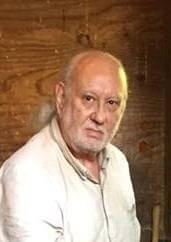 Heritage Woodworking is a small design and wood shoppe owned by professional musician/woodworker Gordon Stump. Heritage Woodworking is dedicated to making fine furniture quality products for musicians.
The original Standpartner music stand accessory tray was designed and offered online in 1996!! No other trays where available. Now several major manufacturers and woodworking shops offer similar trays.
We use reclaimed walnut right across the street from the shores of the Huron River.   HMP instrument stands are used by leading soloists, orchestra sections and freelance musicians across the country. All HMP products are made from  the finest materials and guaranteed to be of the highest
quality. Proudly made in the U.S.A.