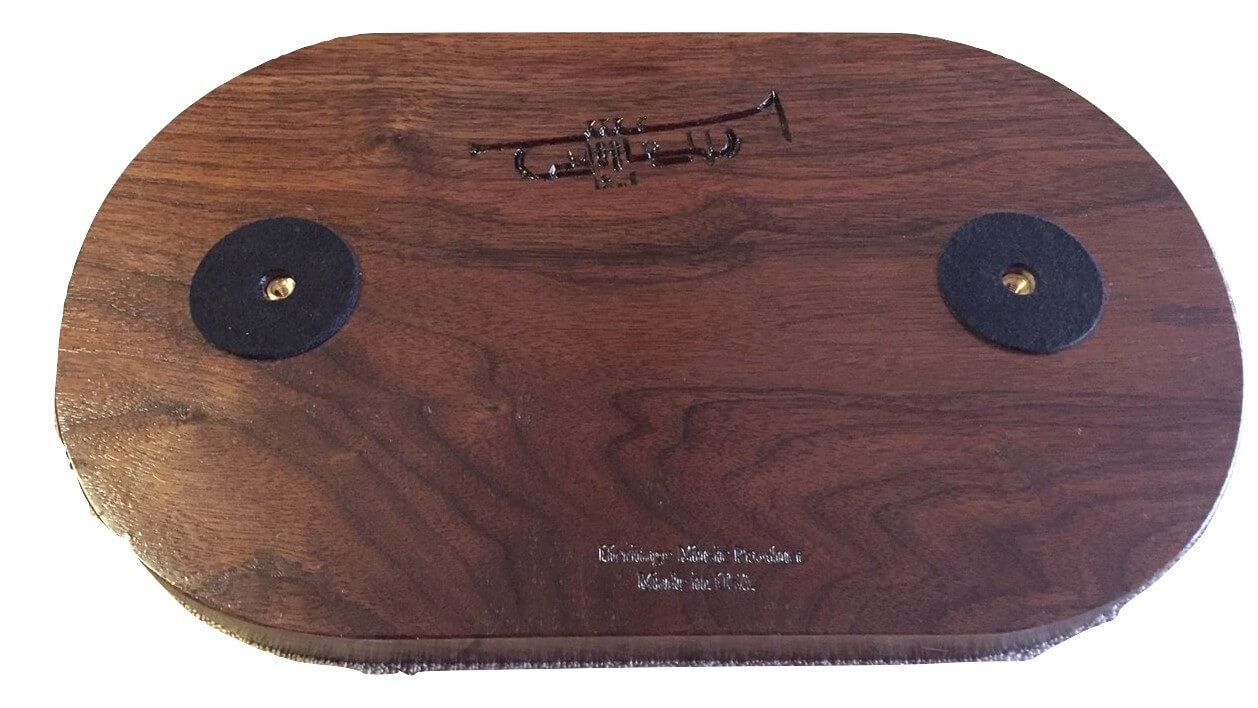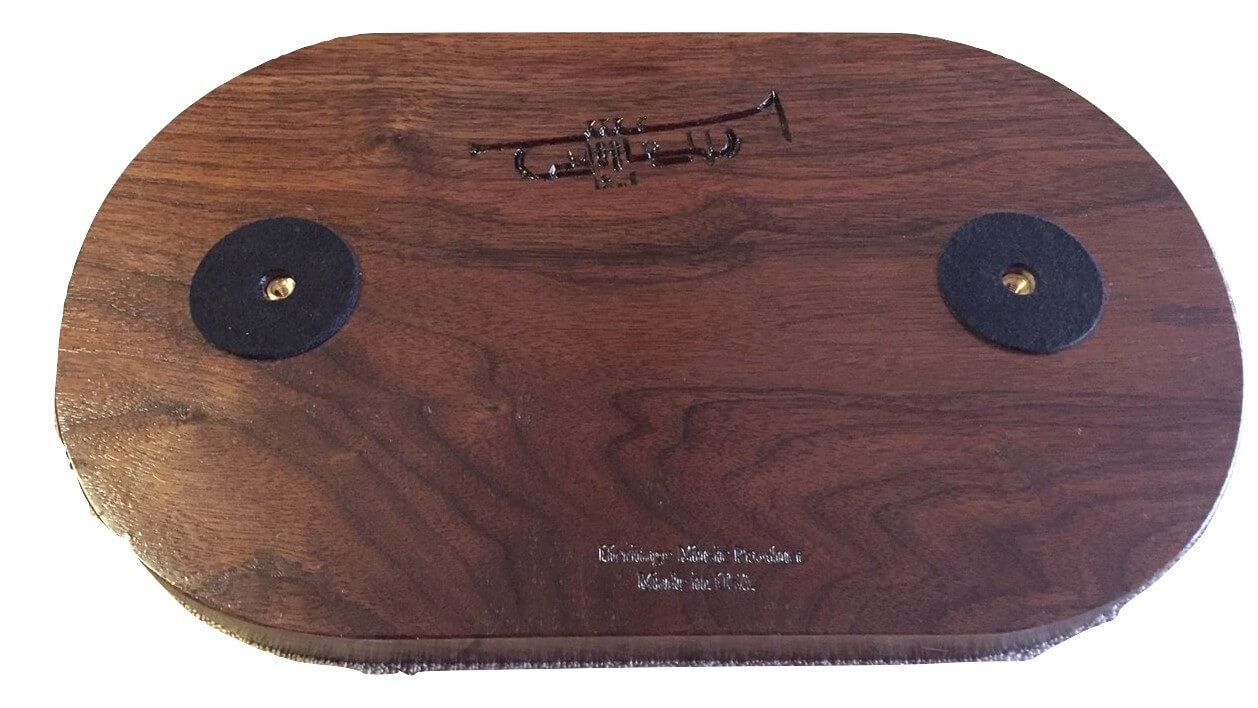 A one-time price of
$79.00
will be added to your order.
Double Trumpet Stand
This hefty trumpet stand is made from 5/4" solid walnut which is woodworker speak
for 1  1/4"  rough-sawn hardwood.  The board is planed down to 1  1/16 + " and sanded.
This stand includes two solid walnut pegs of your choice.  These pegs have heavy duty felt pads machined right into the turning to make sure they stay put for many years.
Measures  8 3/4" wide by 14  1/2" long  by  1 1/16+".  Screwed on rubber feet.
This beautiful stand features a carved trumpet. Your name can be carved as an option for an additional fee.  It is heavy so as not to tip and is suited for  a teaching studio, orchestra stage or special solo performance.
Made and grown in the U.S.A