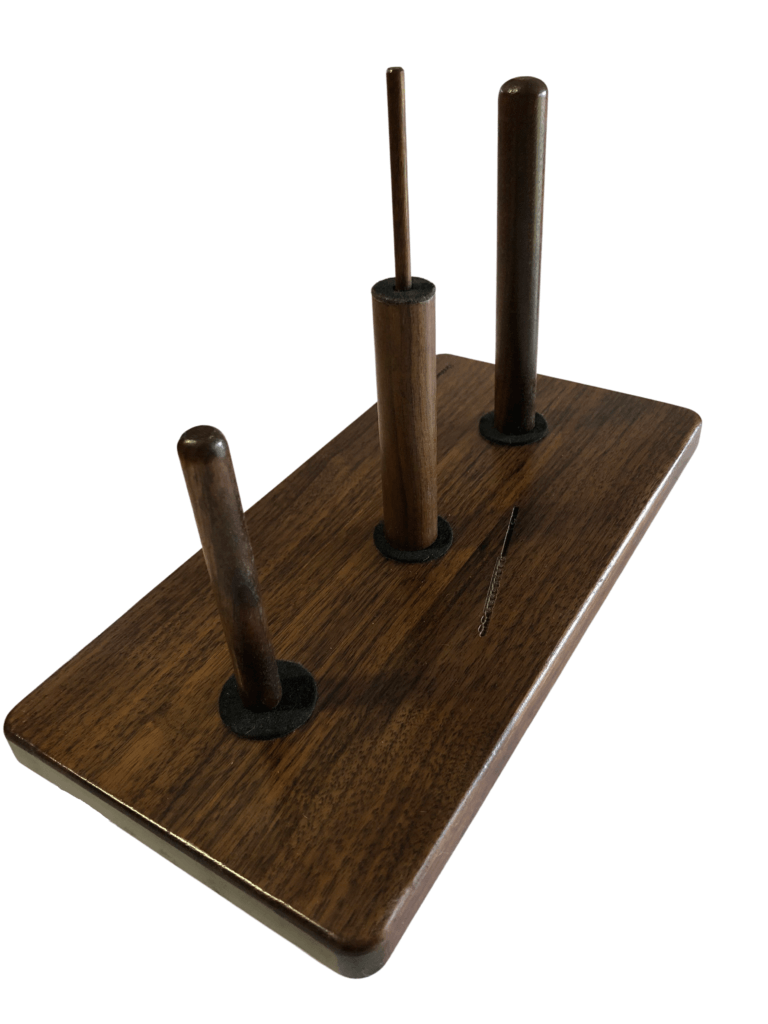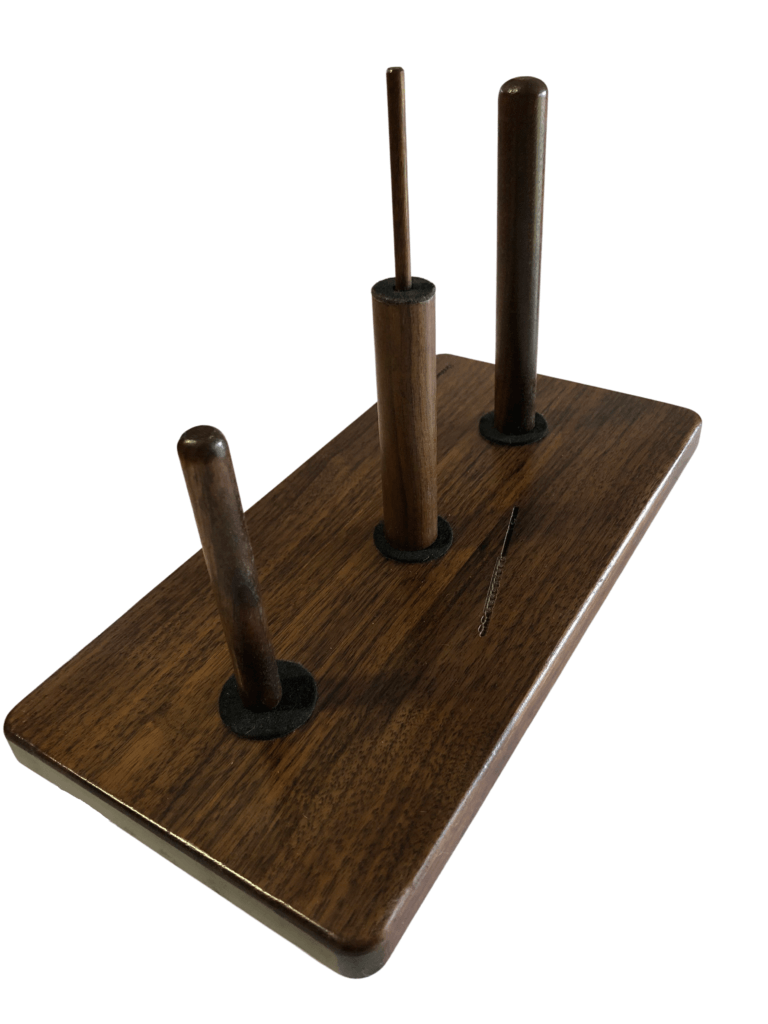 A one-time price of
$78.96
will be added to your order.
Description
Specifications
Check out this Triple Flute Stand. The stand  comes with three pegs of your choice. Checkout the sizes on the Specification tab below. You can mix and match. Beautiful walnut pegs are available for C-Flute, Pic, Alto and Bass Flutes. Makes a beautiful store display. You can personalize with a custom carving of your name and/or instrument, (shown in image).
Soft felt bumper pad on base. Pegs rounded over. Removable modular peg system allows for different pegs. Solid Brass 10-24 threaded insert. Rubber floor pads help prevent slipping.
Substantial base provides a low center of gravity to help prevent tipping.
Note: Wooden piccolos generally are conical bore requiring a 1/4" peg.
Metal piccolos generally are cylindrical bore requiring a 3/8" peg. Several manufacturers make conical bore metal (silver) piccolos so please check your bore type.
Made and grown is the U.S.A.
Base: 7" wide x 14" long x 13/16" thick
* measurements are approximate and subject to change
Flute Peg Specs
C Flute Peg:   5/8" x 4 3/4" (For C  foot)
C Flute Peg: 5/8" x 7" (For B foot)
Alto Flute Peg: 7/8" x 7"  (Standard)
 Alto Flute Peg 7/8" x 10" (Extra long)
Bass Flute: 1" x 7"
Bass Flute Peg 1"  x 12"  (extra long)
Piccolo Peg (conical): 1/4" x 3  1/2"  on 1" x 4  3/4" riser
Piccolo Peg (cylindrical): 3/8" x 3  1/2" on  1" x 4  3/4" riser